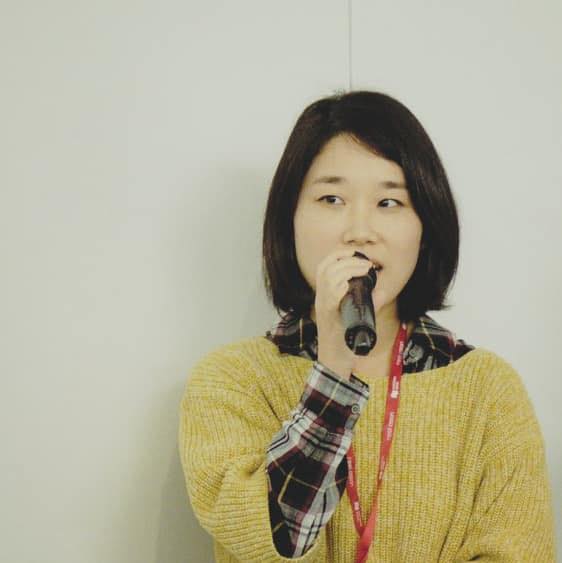 ALICE IL SHIN 신일 is a Korean filmmaker who received her formal film training at Nihon University, Japan. Since then, she has worked as a director, producer, and editor on film projects around the world, and now resides in Canada as a permanent resident.
Alice's work takes an interest in Asian-Canadian experiences similar to her own. Her debut Canadian short film, Haru's New Year (2018), was shown at film festivals worldwide with numerous awards, while her elegiac short film Signal Fire (2019) was hosted at the Varley Art Gallery of Markham during its festival run. Her first short documentary, CBC Arts: Emma Nishimura (2020), showcases an artist whose experimental creations demonstrate the human cost of the Japanese internment in Canada, and started an interest in documentary filmmaking that has preoccupied her since.  
Continuing to explore the topic of Japanese-Canadian internment, her feature documentary Home and Native Lands (ongoing) is currently supported by the National Association of Japanese Canadians and the Canada Council for the Arts with mentorship from the 2020 Hot Docs X Netflix Accelerator Lab and 2022 Breakthrough Development Lab by DOC Institute. Aside from documentary filmmaking, Alice is currently developing her first short animation, Pearl (ongoing), which adapts a medieval English poem about child bereavement to a Joseon Korean setting, and is currently supported by the Canada Council for the Arts.
As a commercial filmmaker, Alice worked as an editor for Banger Films on the Youtube Originals series K-Pop Evolution (2021), which gave her hands-on experience with professional and collaborative editing. More recently, she has worked as the on-set translator for Apple TV+ series Pachinko (Season 2 – ongoing) as an aid for the directors, producers, and actors.